Divine Pet Care® Tips
---

Karen Wood

- Licensed Veterinary Nurse (B.Sc.), Certified Personal Trainer -
Owner, Full-Time Pet Sitter, Dog Sitter, Cat Sitter, Dog Walker,
Dog Runner, Certified Nutrition Specialist, and More!
---
Tuesday, October 8, 2019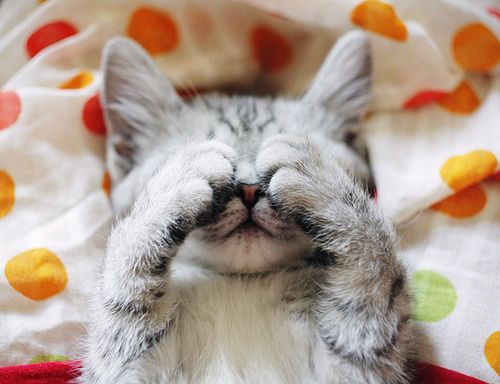 Air fresheners have become a staple in most households with pets, but are they safe for you and your pets? Get informed here (share!): https://m.petmd.com/dog/care/air-fresheners-and-pets
Monday, February 25, 2019

Divine Pet Care® Walking One Of Our Favorite Dog Packs!

Tuesday, January 21, 2014
ASPCA's Teaching Your Dog Not to Pull on a Leash
http://www.aspca.org/pet-care/virtual-pet-behaviorist/dog-behavior/teaching-your-dog-not-pull-leash
7:41 pm pst
Wednesday, October 2, 2013
MSPCA's Pet Travel Tips for Vehicle (Car/Truck) Road Trips
http://www.mspca.org/programs/pet-owner-resources/living-with-pets/pet-safety-tips/pet-travel-tips.html
10:35 pm pdt
Sunday, February 22, 2009
Senior Pet Care: Longevity Amid Prevention and Early Detection
By Karen L. W.
In June 2005, we lost our beautiful, 13-year-old German Shepherd mix, Baby Zoe, to complications stemming from diabetes. She had cataracts in both eyes and was almost fully blind. We adopted Baby when I was 15 years old and my single-parent household had limited financial means. We also knew very little about veterinary medicine at the time so Baby's diabetes was further complicated by the fact that she was never spayed. I did everything imaginable to treat her condition and make her comfortable. I had one of the best veterinary hospitals in NYC attending her and invested thousands of dollars but we exhausted every medical possibility and there was nothing more we could do — it was too late. Losing Baby was one of the most heart-wrenching experiences in my life. Had we had the veterinary knowledge we have today, she may have lived to be 101.
Although many of us would like nothing more than to have our pets stay forever young, the reality, in the absence of discovering the fountain of youth, is that our pets will inescapably age faster than us. This is why it is crucial that we, as pet parents, take preventative measures to ensure our pets' health and detect probable or existing health issues early. In order for us to successfully accomplish this, we need to understand our pets' natural aging process; learn the signs and symptoms commonly associated with diseases specific to their species, breed, and gender; and the simple measures we can take to prevent and detect these diseases before it's too late.
Normal Aging in Cats & Dogs
As long as I can remember, pet owners have held the belief that every cat or dog year is equivalent to seven human years and that hair graying is always a sign of aging. My adolescent-like, spayed, seven-year-old Chihuahua mix, Rosie, started graying on her muzzle at age two so needless to say, experts do not consider this criteria for aging cats and dogs an exact science; for example, a seven-year-old cat, according to PetEducation.com, an on-line expert pet education website, is generally considered to be 45 years old and a small, seven-year-old dog, is generally considered to be 44 years old. According to PetEducation.com, cats, whose lifespans are generally longer than dogs, are generally "considered to be senior when they are 8-10 years of age" and generally considered to be geriatric when they are over 12 years of age. The age of a dog, on the other hand, is largely influenced by the size of the dog so a seven-year-old 91 lb dog can be considered to be 56 years old not 44. In light of this, the belief that smaller dog breeds have longer lifespans than larger dog breeds generally remains true.
Humans, cats, and dogs share similar signs of aging. The following is a list of some normal signs of aging in cats and dogs: gray, thin, and dull hair; brittle nails; thinner and drier skin; calluses (senior dogs); hardened foot pads and mammary glands; skin cysts and benign tumors (more common in senior dogs); cataracts, nuclear sclerosis (cloudy eyes often confused with cataracts), and glaucoma; hearing, sight, and smell loss; constipation; decreased heart, lung, liver, and kidney function due to aging organs; increased infection due to decreased immune system function; weight gain (common in senior dogs due to slower metabolism) or loss (common in senior cats due to decreased ability to absorb fats); decreased mobility or physical activity due to aging joints and loss of muscle and bone mass; prostate enlargement (common in unneutered males); and stress and temperature intolerance.
Common Senior Cat & Dog Diseases and Associated Signs & Symptoms (the following diseases may affect cats & dogs):
Cats
Periodontal/Gum Disease: Halitosis or bad breath; gingivitis or swelling, reddening, and/or bleeding of gums; drooling; difficulty eating or swallowing food leading to weight loss
Kidney Disease (Chronic Renal Failure or CRF most common in cats): Increased thirst and urination, inappropriate elimination, appetite and weight loss, vomiting, diarrhea, lethargy
Hyperthyroidism: Increased thirst, urination, inappropriate elimination, heart rate, respirations, appetite, activity; weight loss; vomiting
Cancer (mammary/breast cancer common in unspayed females): Abnormal masses/lumps and/or lesions; appetite and weight loss; labored breathing; difficulty eliminating; lethargy
Diabetes Mellitus (common in obese cats & dogs): Increased thirst and urination, inappropriate elimination, decreased or increased appetite leading to weight loss or gain, vomiting, lethargy, abnormal gait or walk (walking on hocks)

Dogs
Arthritis: Difficulty standing up or rising, climbing, and/or jumping; joint stiffness; limping or lameness; muscle loss and limb weakness; inappropriate elimination; pain
Cataracts (common in dogs with diabetes): Cloudy eyes, reduced vision
Inflammatory Bowel Disease: Diarrhea, frequent defecation, blood or mucus in stool, vomiting, weight loss
Hypothryroidism: Weight gain or obesity, hair loss and dry skin, lethargy
Prostate Disease (common in unneutered males): Urinary incontinence (involuntary urination or leaking of urine), increased urination, straining to urinate and defecate, blood tinged urine, constipation, abnormal gait
*There are many other common diseases and conditions such as obesity, heart disease, and Cognitive Dysfunction Syndrome or CDS (similar to Alzheimer's) that affect cats and dogs.
Simple Measures Pet Parents can take to Prevent & Detect Senior Cat & Dog Diseases Early:
If you have a senior or geriatric pet, visit your veterinarian at least once a year for a complete exam, including laboratory testing (some or all tests may be performed in-house) and thorough dental examination.
Spay and neuter (preferably in kittenhood or puppyhood).
Vaccinate, deworm, and administer heartworm and flea/tick preventatives according to your veterinarian's recommendations.
Provide proper and adequate nutrition, including dietary supplements if necessary (consider elevating food and water bowl for senior pets).
Provide proper and adequate behavioral or environmental enrichment (mental and physical stimulation) in the form of exercise and play.
Perform routine grooming such as brushing/combing, tooth brushing, nail trimming, and check for abnormalities like lumps and lesions.
Provide proper and adequate shelter and bedding and reduce or eliminate exposure to harmful cleaning and disinfecting products and other potential environmental pollutants (consider investing in pet-friendly/eco-friendly products).
Monitor food and water intake and elimination.
Hire in-home pet care providers with professional veterinary experience like Divine Pet Care® to care for your pet while you are at work or on vacation.
Set aside savings for medical expenses and invest in pet medical insurance.

It's no secret that pet care can be expensive; nevertheless, taking our pets' health for granted will inevitably prove to be even more expensive. As pet parents, we need to educate ourselves about our pets' natural aging process; the signs and symptoms commonly associated with diseases specific to our pets' species, breed, and gender; and follow the aforementioned measures in an attempt to prevent and detect these diseases early. In doing so, we will discover that longevity is feasible for our pets amid prevention and early detection.
In loving memory of my Baby Zoe.
Please contact Divine Pet Care® at (858) 215-3116 if you are in need of medical pet care assistance, pet sitting, dog walking, basic grooming, pooper scooping, or pet taxi and pet errand service.

9:27 pm pst
Pet Care Services 101 (A MUST READ FOR PET PARENTS!!!)
By Karen L. W.
When on the hunt for pet care services it's easy to get bogged down by the plethora of "seemingly" similar services offered across San Diego County but don't be fooled, there are vast differences between pet care services and you'll need to do your homework before opening your wallet and leaving your furry loved one with just anyone!
Pet Sitting/Dog Walking Services = In-your-pet's-home day and/or overnight pet care
Pet sitter/dog walker travels to your home
Generally more economical
Your pet receives undivided attention, and you can request the same pet sitter/dog walker
Rates determined by length of time selected to care for your pet (15-20 min, 30 min, 45 min, 60 min visits and 12 hour overnights are the most common) and generally include feeding, play, dog walking, administration of minor medications, minor indoor/outdoor pooper scooping, and misc. house care like trash to curb, mail pick-up, and plant watering
Rates vary between companies and individuals so a 30 min visit or dog walk, for example, ranges from $15-$25 and a 12-hour overnight ranges from $55-$85 with or without a midday visit
Most pet sitting companies or individuals offer strictly dog walking visits but not all dog walking companies or individuals offer strictly pet sitting visits.
Most pet sitting companies include dog walking in their basic overnight rates, so an evening and morning dog walk is usually included.
There may be a surcharge for travel, additional pets ($1-$10 per additional pet is the average depending on pet type), last minute, weekend, late night, early morning, and holiday service.
24/7 service/staffing may be available
When considering in-your-pet's-home pet care services, the following are some essential questions you should ask:

Is the pet sitter/dog walker an employee or independent contractor/IC?
If the pet sitter/dog walker is an IC, what sort of animal care training/experience do they have (you should ask this question whether the pet sitter is an employee or IC) and what sort of ongoing training and supervision do they receive (remember, an IC is not an employee)?
Is the pet sitter/dog walker legally city licensed to work in the city you live in (e.g., San Diego, Poway, Escondido, etc.)? *A pet sitting company can have an "army of pet sitters" but what good is having an unlicensed/illegal and/or poorly trained/inexperienced and unsupervised pet sitter/dog walker.
Is the pet sitter/dog walker fully insured or bonded and insured? *If the pet sitter/dog walker is "fully insured" it usually means they have general liability insurance as well as additional insurance covering loss or theft and property damage including injury to your pet. According to Pet Sitters Associates, a pet sitting insurance company, "this is broader than most bonds as bonds cover only dishonest acts."
Is there a surcharge for travel, additional pets, last minute/weekend/late night/early morning, or holiday service?
Is the pet sitter a member and/or certified through professional pet sitting organizations like Pet Sitters International (PSI) or National Association of Professional Pet Sitters (NAPPS)?

Boarding Facility/Kennel/Pet Resort/Pet Club/Doggie Day Care/Doggie Day Camp = Out-your-pet's-home day and/or overnight pet care
You must drop off and pick up your pet (some daycare/day camp services offer free pickup and drop-off service)
Your pet receives shared attention by various facility staff
Generally more expensive than pet sitting/dog walking services (daycare/day camp is generally less expensive than overnight boarding)
Rates determined by size of suite/room/run/cage (caged pet rates are generally based on size and pet type and are generally less expensive), number of pets, holiday service, and additional services requested such as dog walks (dogs are generally rotated to an outdoor run/courtyard for a short potty break and are not walked unless service is requested), play, and administration of medication (these services are generally not included in the basic rates)
Rates vary, but the average rate, for example, for a single, small, dog suite/room/run/cage is $30 for overnight boarding and $25 for daycare. Cat rates are generally a bit less expensive.
When considering out-your-pet's-home pet care services, the following are some essential questions you should ask:
Is the facility an inspected and accredited member of Pet Care Services Association (PCSA) formerly known as American Boarding Kennel Association?
Can you tour the facility (assess security and safety e.g., enclosures/fencing, staff professionalism, pet supervision, sanitation)?
Are reservations necessary?
What is the health/vaccination and acceptance policy? *Pets need to be in good health and current on their vaccinations prior to boarding/daycare. Some boarding/daycare services will not accept unneutered pets.
Do they accept dogs with interdog aggression (dogs aggressive toward other dogs)? *Boarding/daycare may not be the best pet care option in this case however, some professional dog training facilities also offer boarding/daycare. Experienced pet sitters with strong animal behavior experience are also a good pet care option.
Do they offer 24/7 service/staffing? *Most overnight boarding and daycare facilities do not.
How much animal care experience does the staff have?
Is there an annual membership fee in addition to basic fees?
Do they charge for feeding your pet its regular diet (beware, some boarding facilities do)?

The bottom line when searching for pet care service is you need to screen pet care services the same way you would a babysitter and you need to choose a service that best matches your pet's emotional and physical needs. Research pet care services on-line, contact multiple references (testimonials are not enough), conduct background checks, interview prospective pet sitters/dog walkers or request a tour of boarding/daycare facilities, and ask for proof of qualifications and credentials. You can also contact the Better Business Bureau (BBB) to find out about the reputation of pet care services and if there are any complaints against them.